Picture Gallery: Carpenter Descendents & Documents
Go to list of five generations of descendants of Isaac Carpenter, John Carpenter, Fanny Garver
Go to narrative on Isaac Carpenter, John Carpenter, Fanny Garver
Go to chart of nine generations of this family.
Go to Home Page for this site.
Questions/Suggestions/Contributions?  Email webmaster@carpenter-kring.freeservers.com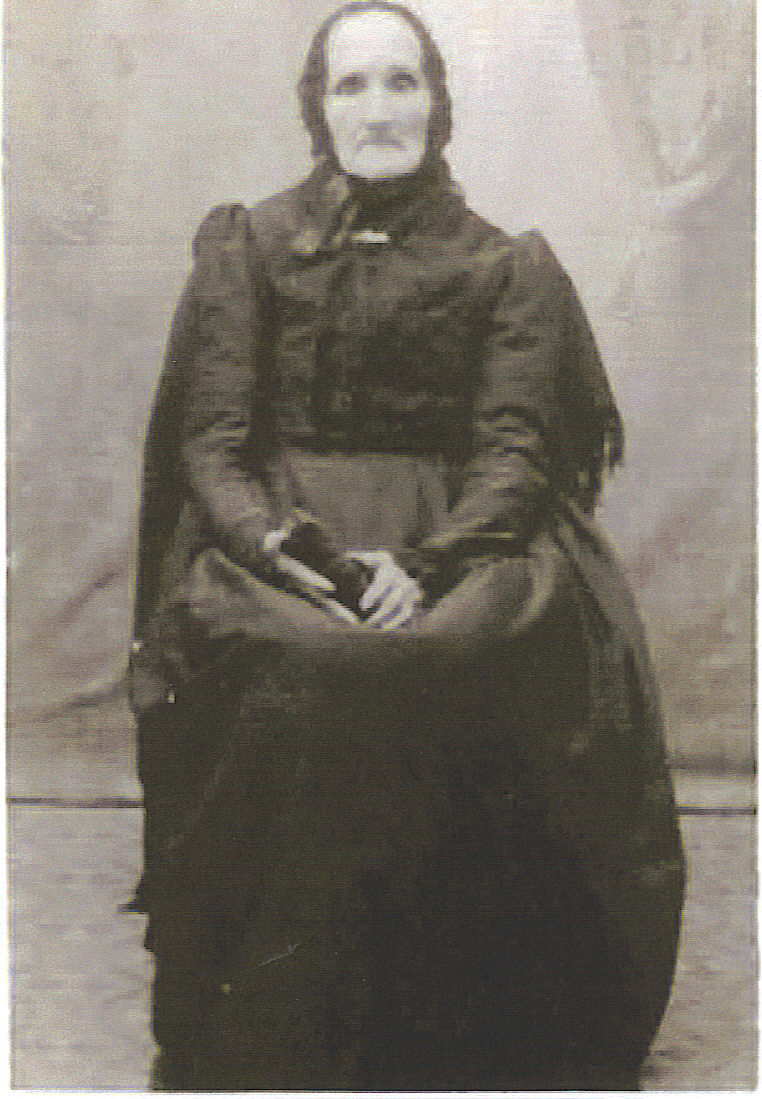 Francis Ellen (Fanny) Garver/Carpenter/Adams
b. 4 Dec 1809 in Kentucky
d. 23 Feb 1899 in Kalona, Iowa
m. John Carpenter 1829?
4 children (Elizabeth Jane, Catherine, Daniel, John (Jack))
widowed, 1838?
m. Ephraim Adams, 22 March 1838
Adams appointed guardian of 4 Carpenter children
6 more children
moved to Kalona, Iowa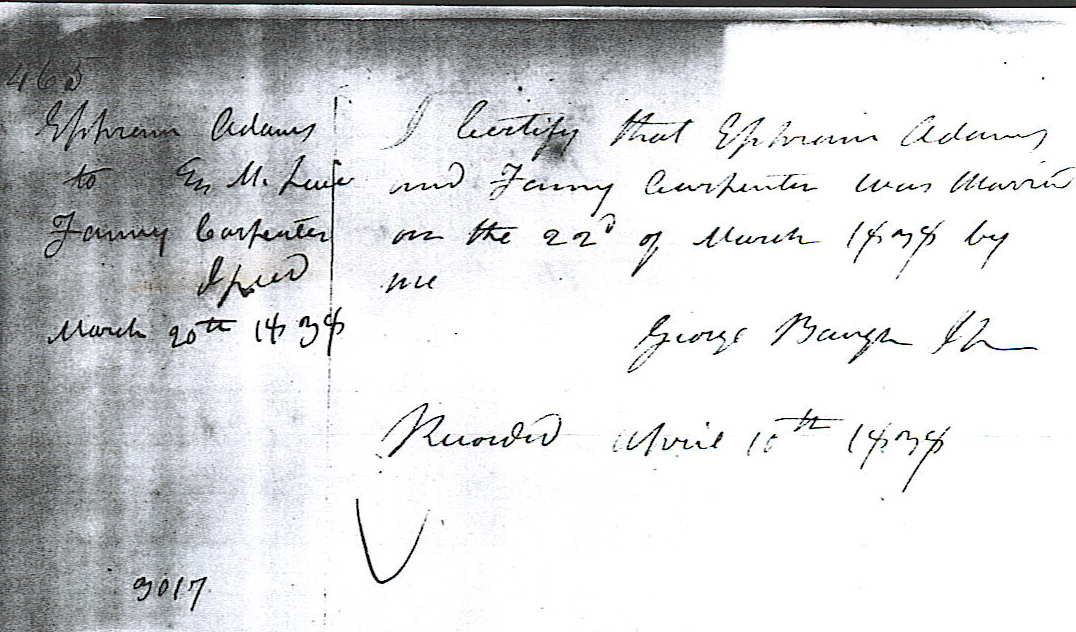 Marriage Record
Ephraim Adams & Fanny (Garver) Carpenter
Highland County, Ohio
March 14, 1838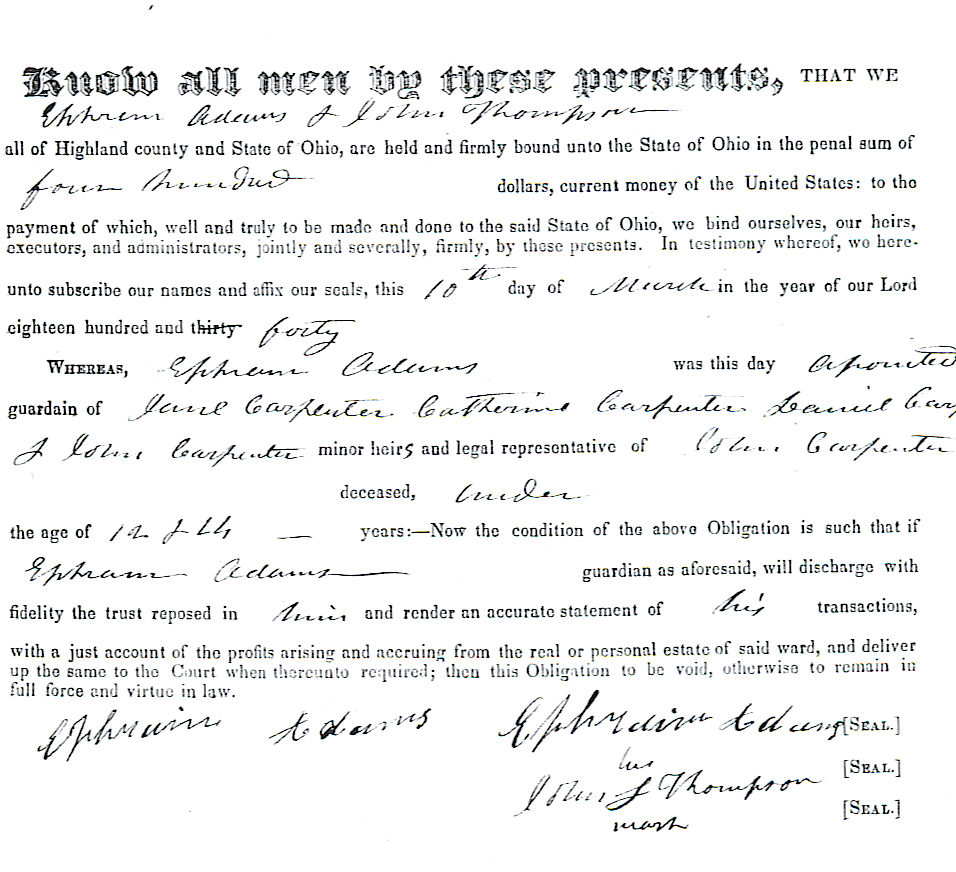 Document from Highland County, Ohio
10 March 1840
noting Ephraim Adams & John Thompson
as executors of Isaac Carpenter's estate
over the sum of $400
and appointing Ephraim Adams as guardian
over [Elizabeth] Jane, Catherine, Daniel and John Carpenter.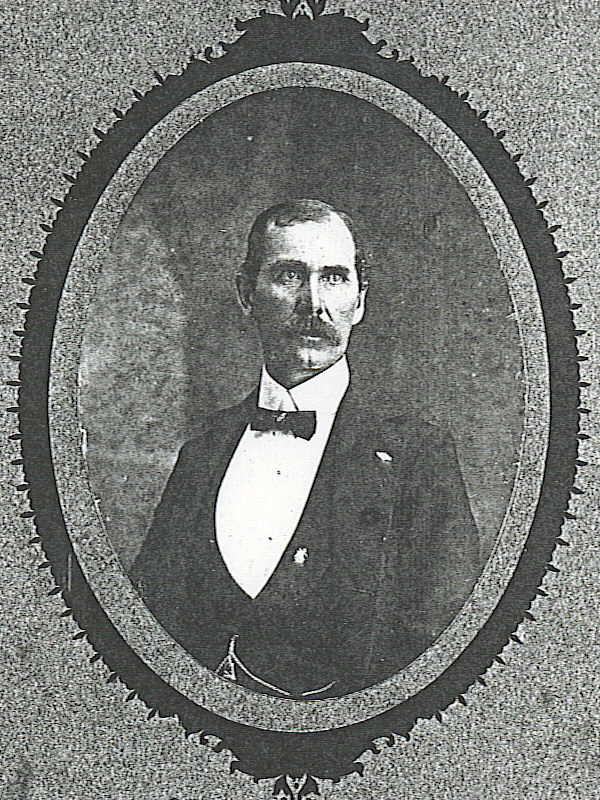 John Wesley (Tint) Carpenter
(14 May 1856 - 22 May 1925)
Oldest son of Daniel Carpenter and Emily Cook Edmonson
Married Roxanna Ayres (23 Jan 1857 - 11 Jun 1929)
Carpenter-Ayers Marriage Certificate
23 June 1876, Kalona, Iowa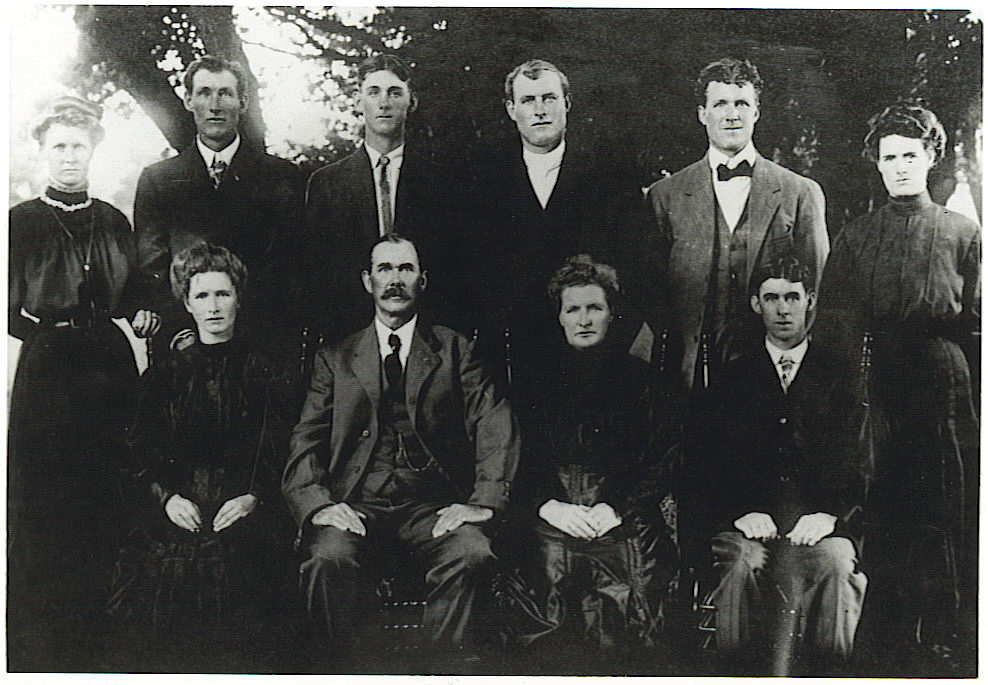 John Wesley (Tint) Carpenter family
Back row, left to right:
Ida (3 Mar 1881 - 4 Mar 1966)
Sam (18 Dec 1877 - 29 Nov 1947)
Wesley (16 Jan 1891 - 8 Sep 1967)
Nathan (28 Oct 1879 - 29 Sep 1953)
Daniel (1 Nov 1876 - 8 Jan 1949)
Della (4 Sep 1884 - 25 Nov 1977)
Front row, left to right:
Eva (16 Feb 1887 - 28 Oct 1962)
John Wesley (Tint) Carpenter
Roxanna Ayers Carpenter
Cloyd (9 Nov 1882 - 21 Dec 1958)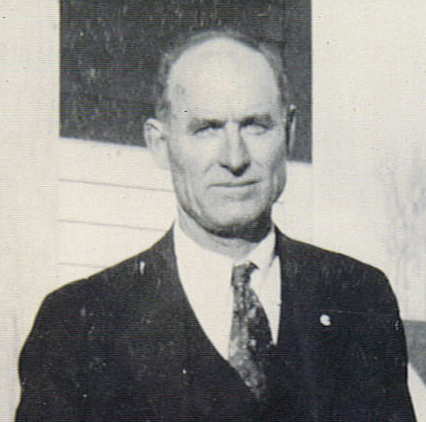 Nathan Summers Carpenter
Third son of John Wesley Carpenter and Roxanna Ayers Carpenter
born 28 Oct 1879 in Kalona, Iowa
died 29 Sep 1953 in Smithfield, Nebraska
buried 30 Sep 1953 in Fairview Cemetery, Lincoln, Nebraska
married Nancy Belle Calkins (17 Nov 1884 - 14 Oct 1911)
on 23 Sep 1903
3 sons
married Mina Alice Emerson (15 Dec 1893 - 17 Jan 1983) on 30 Dec 1914
3 sons and 6 daughters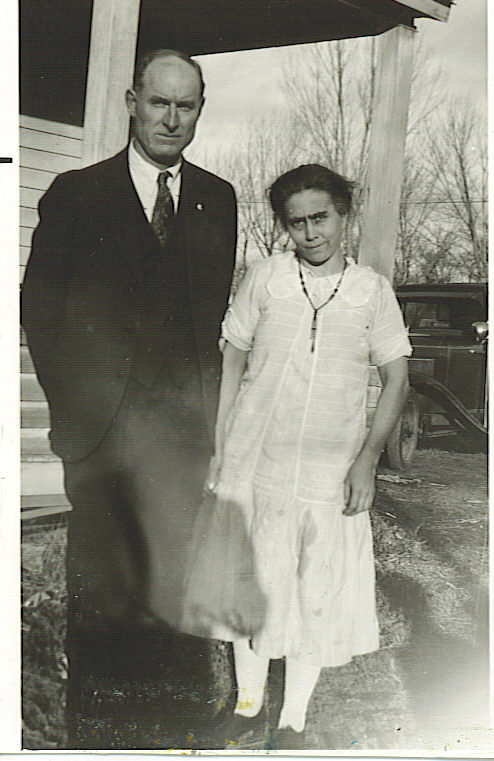 Nathan and Mina Carpenter
Christmas 1929
at parsonage in Overton
The following two pictures are also of
Nathan and Mina Carpenter
The last two are children of Nathan Carpenter